Each workshop introduces some of the 
steam
concept based activities:
S:
Physical and Social  
SCIENCES
T:
Incorporation of  
TECHNOLOGY
E:
Principles of 

ENGINEERING

 and

Design
A:
English Language 

ARTS

,
ARCHITECTURE
M:
Application of 

MATHEMATICS
 KidsArchiWorkshops are a great way to learn about architecture and making. With lots of diverse topics exploring different building and construction methods, as well as drawing and other 'making' activities, it is a fantastic opportunity to develop child's creative potential, gain confidence and pride of their own achievements and creations. 
During weekly one hour sessions children learn through fun in a friendly atmosphere. Creative activities are custom designed to support school curriculum, with elements of Maths, Physics, facts about London buildings, as well as world famous Architects and their designs.
Due to COVID-19 the workshops have been
suspended until further notice.
Please contact me for further information.
Creative Skills
Learn how use simple tools and transform materials into your designs…
Team Work
Cooperate and share skills with your friends to achieve your goals…
Ideas
Develop your imagination to create anything you want…
Small group up to 12 children provides a positive and safe environment, encouraging teamwork, building ability of  problem solving and manual skills.
Materials
Instructions and guidelines are provided for each session, with easy to follow steps…  
Photography
I take photos during the workshops, to record awesome designs that children come up with… 
Blog
Weekly updates of the sessions progress and achievements, allowing parents to view and to share with family and friends…
helping future designers develop their New Ideas. Solving Big Problems
I believe creative skills help solving challenges in all walks of life. 
Join us on this exciting and stimulating adventure in making, with fully 'hands on' approach.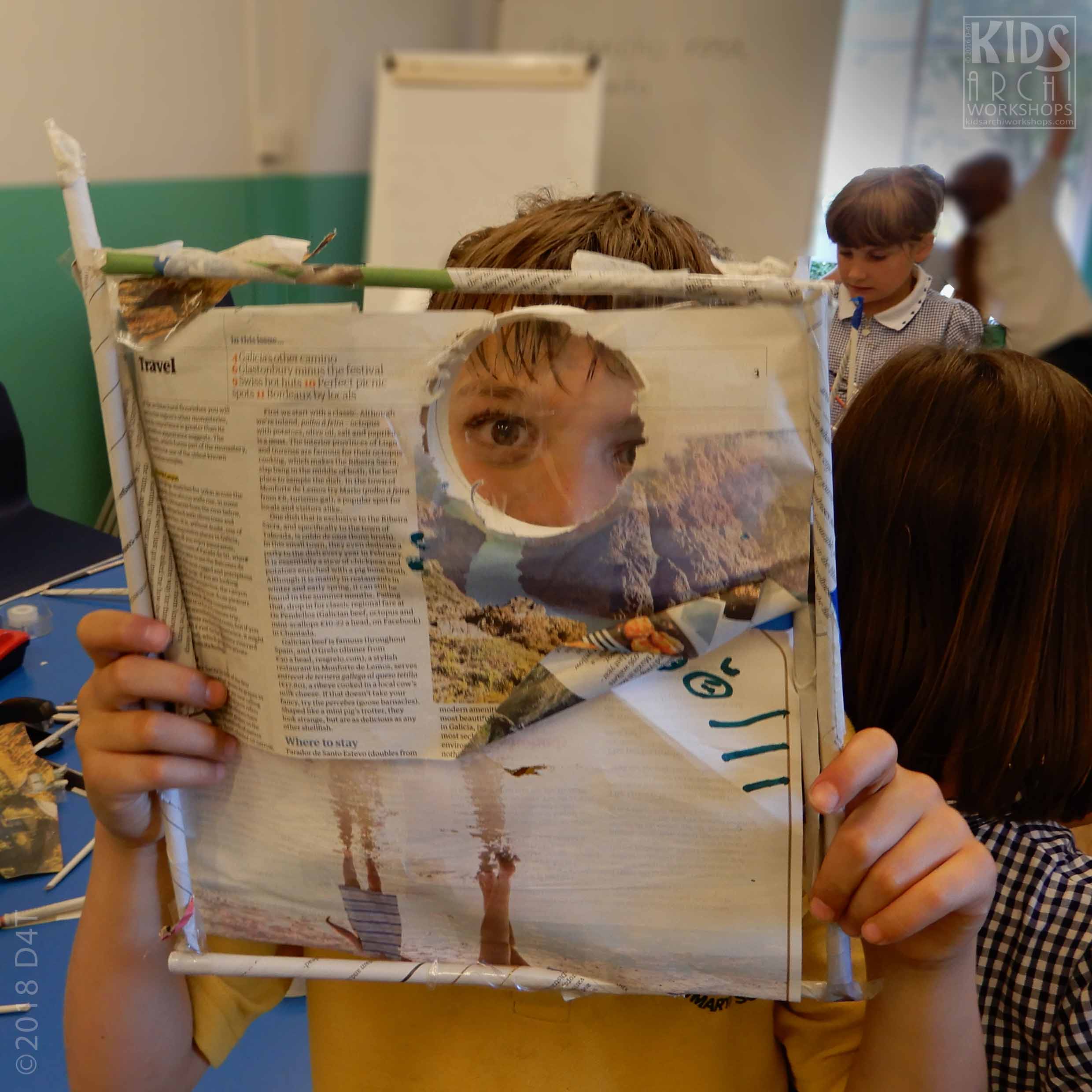 Creative workshops compliment school curriculum by putting into practice many theoretical and abstract concepts. Numerical understanding, such as quantity, weight, size, scale & proportion are explored through use of different materials.
I have developed a series of bespoke workshops, exploring architecture and STEAM subjects designed for primary school children.  
Each participant  gets individual  instructions and help when needed to accomplish the task.
In 2015 with Archimake, we won an award in the London Metropolitan University Accelerator 'Big Idea' competition for entrepreneurs for the concept of providing creative workshops for children.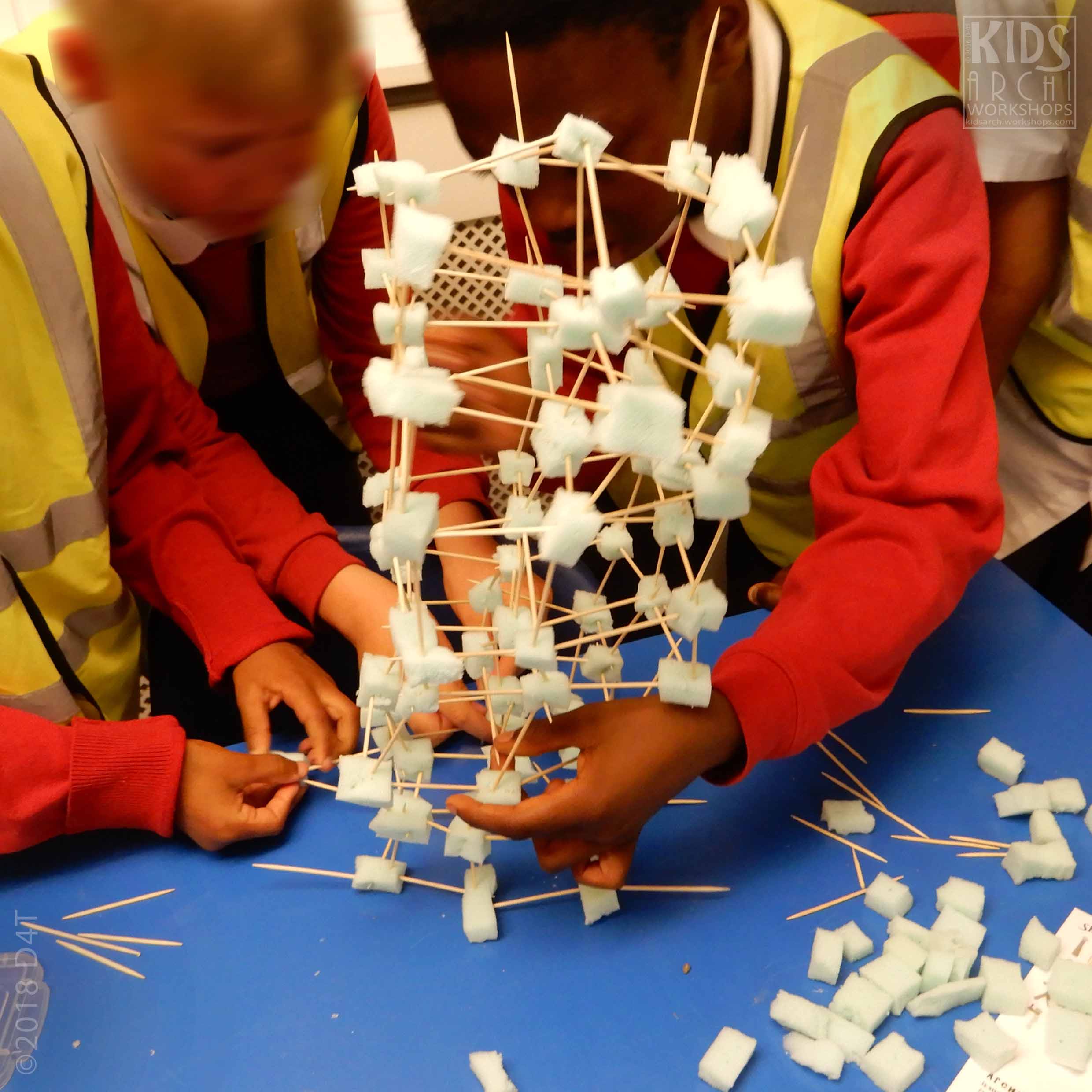 Some of the comments about the workshops…
"We were so happy and excited because we made a real tent (dome)"

"My son has chosen Design and Technology class at school, inspired by the  Architecture club
I definitely enjoyed the session and would like to attend the Architecture workshops for the rest of the Summer Term…"
"The best this term was building towers. Best thing was to learn how to make Robotic Hand"

"The best workshop this term was drawing with words! I really enjoyed making my own board game, especially when we played our own games."
"I really enjoyed making my tree house. The best thing was making a periscope."

Let's Start Something new

Say Hello!
 Please contact us to let us know if you would like to receive further details or  more information about Kids Archi Workshops, please contact me directly: