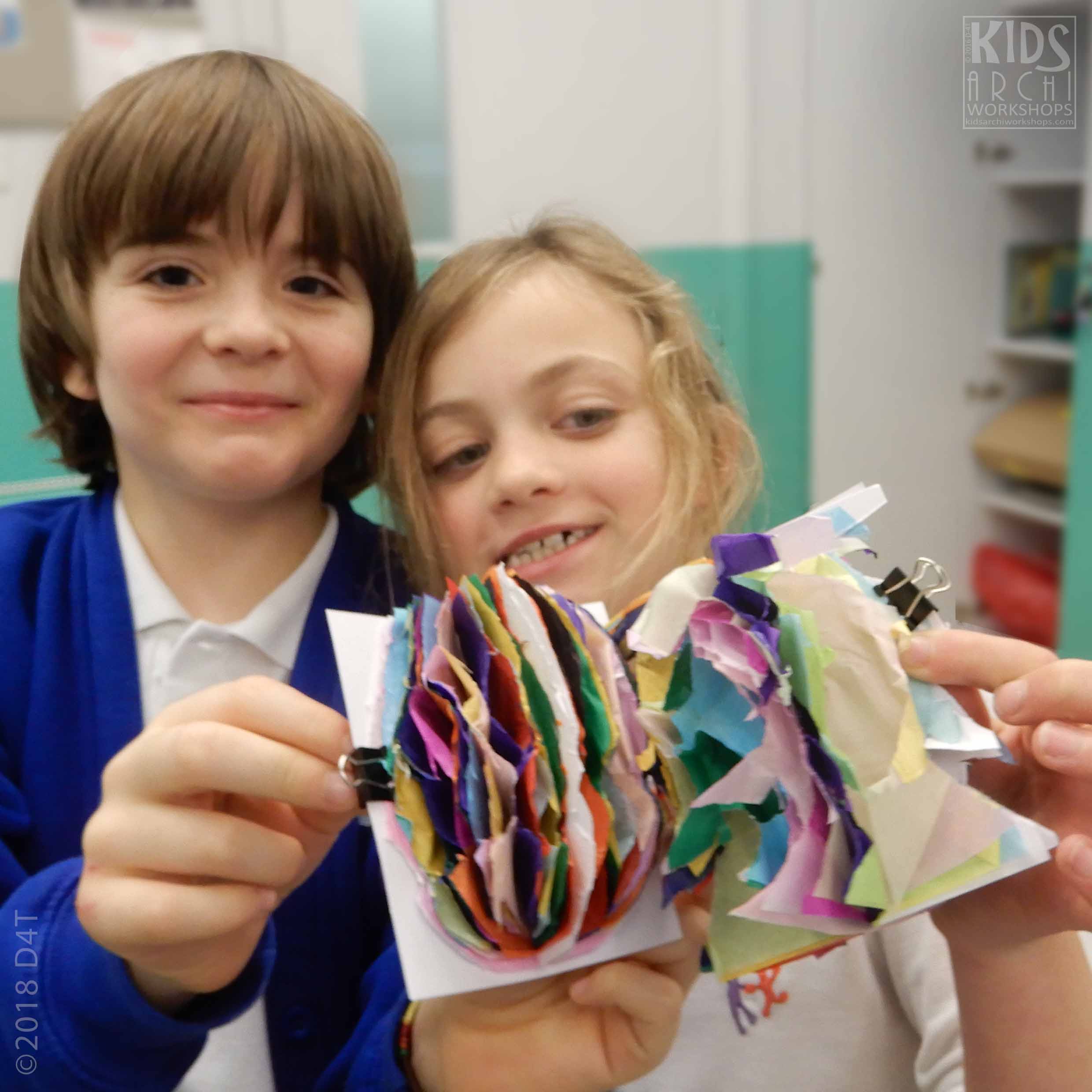 This week we have created 3-dimensional expandable forms using tissue paper.  
Layers of tissue had to be carefully glued together, following the template instructions, to create expandable base, which we used to cut out various forms.
The success required precision and patience, as kids had to collate over 40 layers following instructions on the template! 
Having prepared the base children then cut out their own shapes, unfolding it along he centre mirror line. 
This way we have achieved quite a selection of  expandable forms.
Well done everyone!
St John's Highbury Vale Primary